To be defined - A virtual visit
6th March 2019
to be [defined] is an artistic-anthropological exhibition dealing with past and contemporary displacement displayed through discursive and concrete structures which put forward a variety of perspectives. So, a dialogue is created between natives and those who come from overseas. Through a succession of places, objects and imaginaries, both familiar and unsettling, but all related to migration and exile, the public is made to experience the limits of access, the fabrication of identities, the superimposition of different discourses and concepts, and finally, the invitation to partake in the act of resistance. Rhetoric, rituals, limits and banalities, by which the institutions, the imaginary and the relations construct the object "migrant" and to which extent this construction is affecting the lives and the imagination of the same subjects, not to mention ourselves: this is what to be [defined] aims to represent, at first glance. At the same time, the exhibition also progressively takes into account the continuous acts of resistance, both intimate and public, put into practice by the subjects. In other words, this refers to the many revolutionary strategies by which each man and woman manage to claim their subjectivity and their identity as individuals beyond the label they are given of migrants. to be [defined] is ultimately a claim for an authorship in self-narration as well as one for a new imaginary, new objects, new memories and new words to recount such a universal experience. Finally, the exhibition also implies a between-the-lines demand for an exile from our pre-fabricated imaginary and an invitation to embrace the same struggle.
Virginia Monteforte - Curator
Kristina Borg - Exhibition designer
Alexandra Galitzine-Loumpet - Cultural advisor
Sarah Mallia - assistant mannequins project
Marta Lombardi and Zvedzdan Reljic - designers
The exhibition features as part of the cultural programme of Valletta 2018, European Capital of Culture and it is part of the Spazju Kreattiv programme.
Also supported by: French Embassy, Vodafone Foundation, iCentre, UNHCR, iLab.
Read the review by Isles of the left here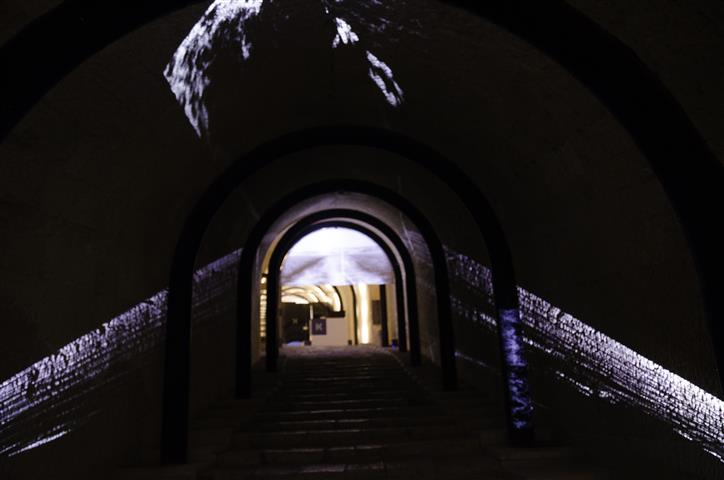 A departure is a step on the edge, a step after step, a walking away, a rewind into the fear and desire of a return, echoes of verses, of waves. All departures run uphill.
Aurélie Percevault Submersion 2017-2018, Malta, France Installation: Multi-video projection.
Sound: Immanuel Mifsud reading his poem Birżebbuġa 2014 (trad. Maite Xerri Rosas) and field recording.
Leaving
Passage, ordeal
Turmoil
Force of the elements
The sea that moves, submerges, swallows
Ghosts and shadows (A.P.)

***
I undo my laces; let everything fall.
You quickly close your eyes or look somewhere afar.
Somewhere out through the window
strange images drift by
like boats midsea, rolling, heavy with cries
of tall men who have never seen such waters before;
women in their eighth month, navels pointing ashore;
children silenced, whining babies; droplets of milk left — no more (I.M.)

...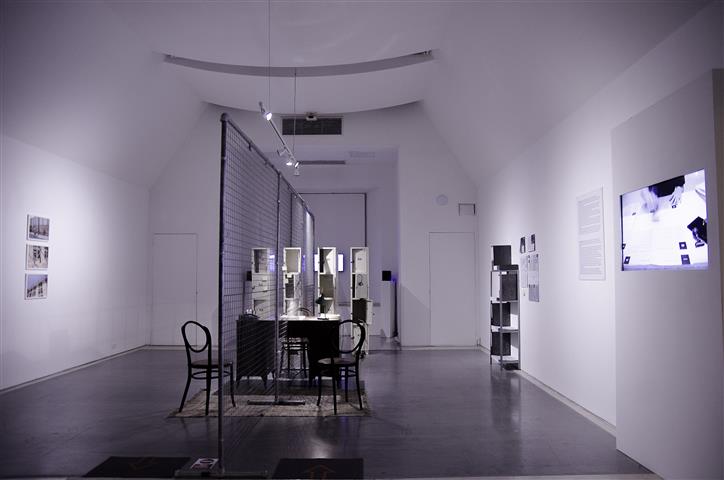 You won't pass. There might be a reason, somewhere, among all these papers. And shouldn't be one, it will be raised, distinct as a border, as a line, as a direction that goes nowhere, if not where you didn't want to be, where you couldn't imagine you should have remained, for so long.
Artists: Alberto Favaro, Moira Agius, Gilbert Calleja, Guy Woueté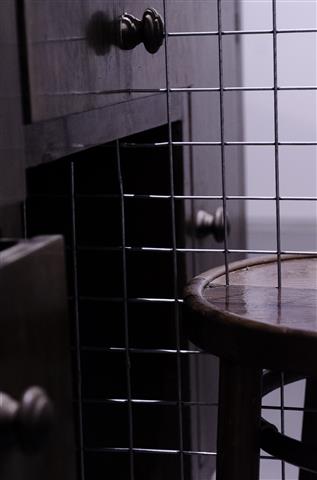 Alberto Favaro
Do not cross (detail)
2018, Malta Metal structure, galvanized mesh fencing, wooden furniture
Borders as devices separating parts that shouldn't be differentiated. Borders that paralyse the undifferentiated more than ordering the differences. And people who not only have to go through the traumatic experience of crossing borders but who are also forced to live a split life by "being crossed by them".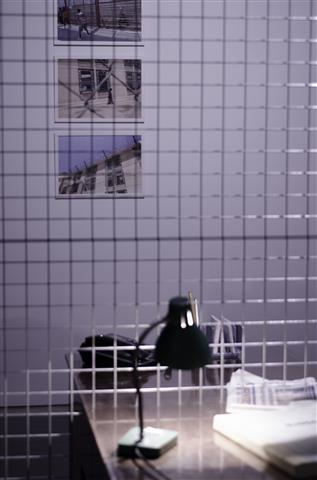 Gilbert Calleja
White and red standard-issue balls
19 July 2013, Detention Centre Ħal Safi
Photography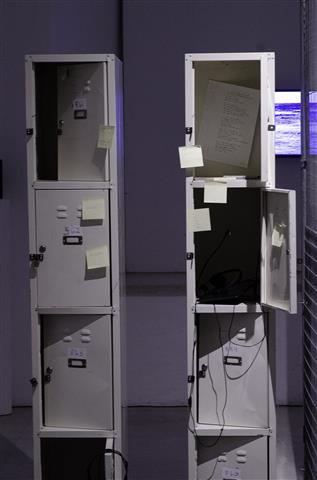 Moira Agius
Unsung Heroes
2016-2018, Malta Interactive Installation: lockers, videos and text Videos ed. by Alessandro Tesei and Martina Camilleri
Guy Woueté
Next week
2010, Malta, Netherlands
Video, 04:49
Is the man swimming? Is he drowning?
The result of a research trip to three camps in Malta (Balzan, Marsa and Ħal Far), the film refers to the brutal Darwinism inherent in migration.
Déportation / AF0958
2015-2018, France, Belgium
Sound installation (French), 15:00
On an Air France flight to Douala leaving from Paris, the artist, travelling with his children, tried to stop a forced expulsion involving another person. As a result of his actions, he is forced to leave the plane, together with some others who supported him. The episode, in its entirety, was successfully recorded by the artist.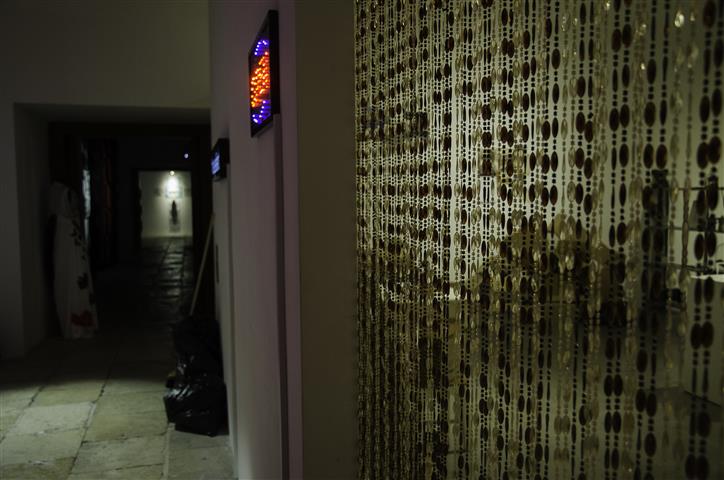 "Ja żibel!"
Inhumane treatment, derogatory names.
That which is extra, unwanted, unnecessary, inadequate. Rubbish to be thrown away.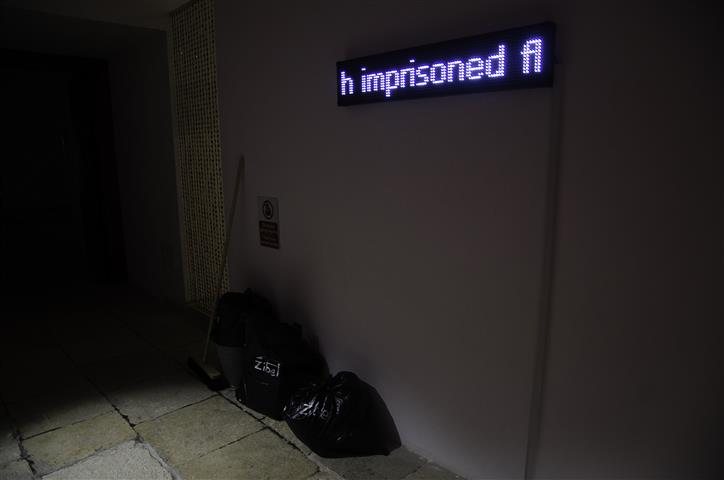 Hassan Yassin
Malédiction
2018, France, Poem
I am a curse

I am a deliberate curse,

Sliding down my secret cord attached to the uterus of the sky,

I hear the howls of the wind and wailing all about,

I talk to the flowers around me and I admire the songs of the walls,

These walls of my infinite isolation and my friend Fear,

Nothing provides me with a feeling of safety.

You who pass me by : do not ask me for mercy in God's sight,

Like a sinner calling to him for help,

Avoid seeing me,

Do not pity me.

...
The poem flows and disappears just as the same images, words and stories of migrants flow and disappear in most of people's (dis)attention.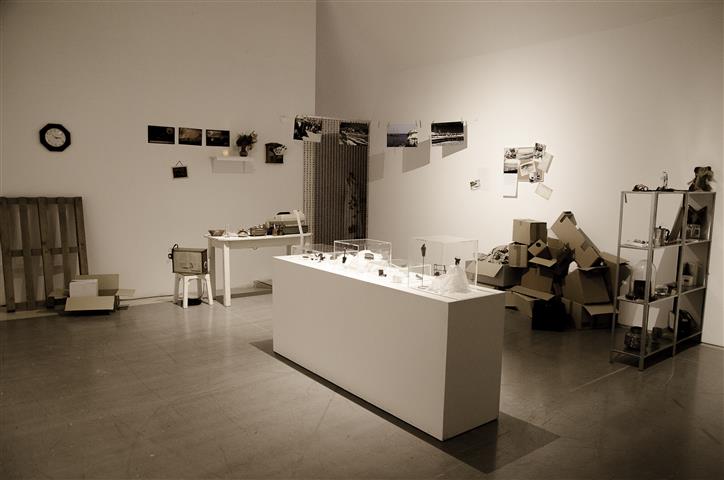 Where everything has a price, a label. Given by someone else, by ourselves.
Artists and artworks
Katel Delia, Guy Woueté, Kinzenguelé, Manwel Mercieca
Label me, (inspired by literary excerpts about Maltese people, collected by David Zammit, design by Zvezdan Reljic).
Ask the sea, old and contemporary ex voto.
The migration objects collective project (various authors and objects, courtesy of Alexandra Galitzine Loumpet), Malta 2018
Exiled at home, (old postcards and pictures of the British Colonial Period, courtesy of Giovanni Bonello).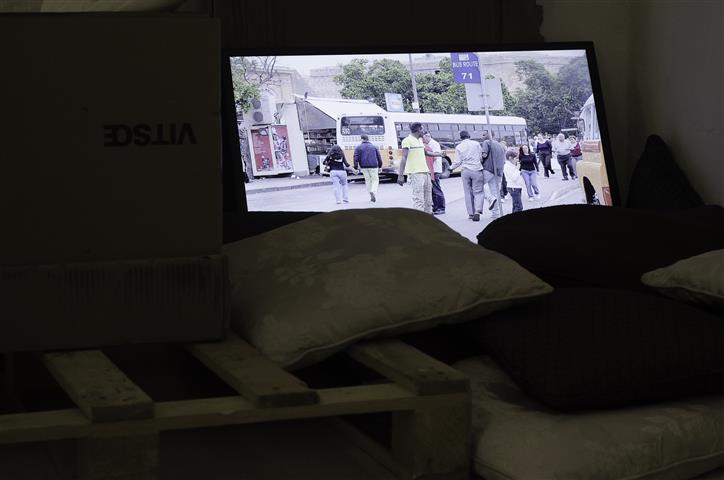 Guy Woueté
Corridor
2010, Malta, Netherlands
Video, 10:45
Film taken in immigrant camps and on the streets of Malta, as a result of research done in Balzan, Marsa and Ħal Far.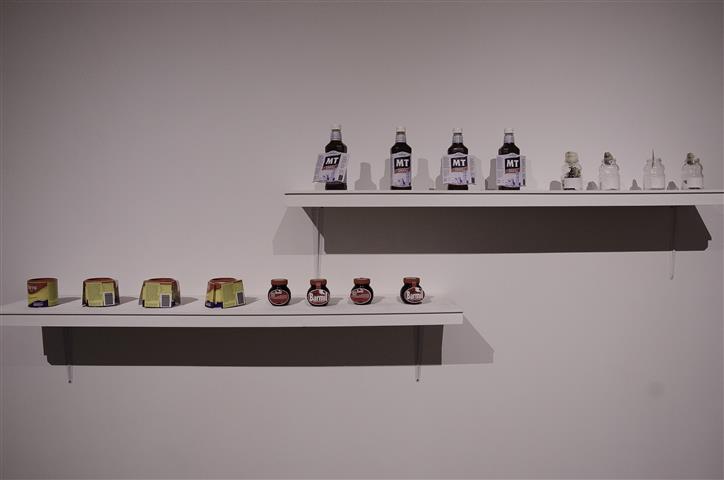 Label me
2018 Malta
Installation inspired by literary excerpts about Maltese people, collected by David Zammit.
Design by Zvezdan Reljic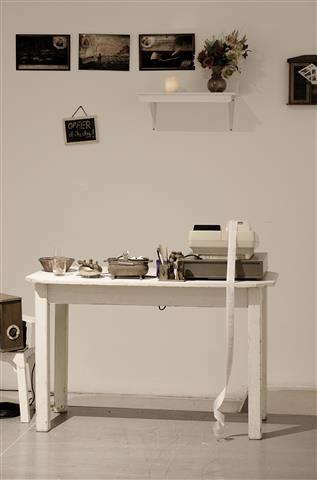 Ask the sea 2018, Malta. Old and contemporary ex-voto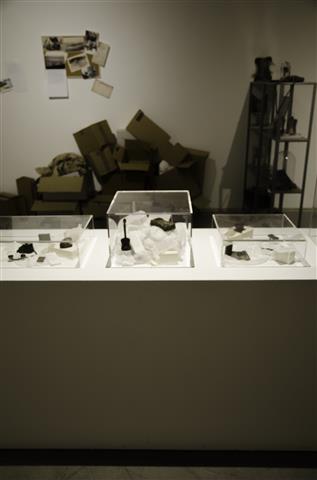 Katel Delia
Familja migrAzzjoni – Legacy objects
2018, Malta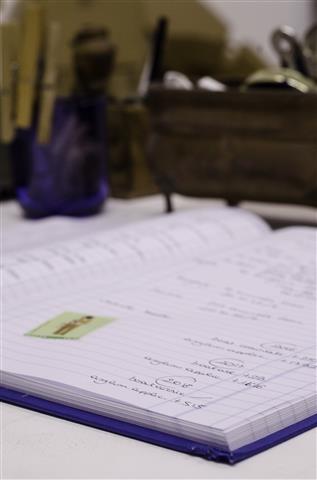 Ask the sea
2018, Malta.
Old and contemporary ex-voto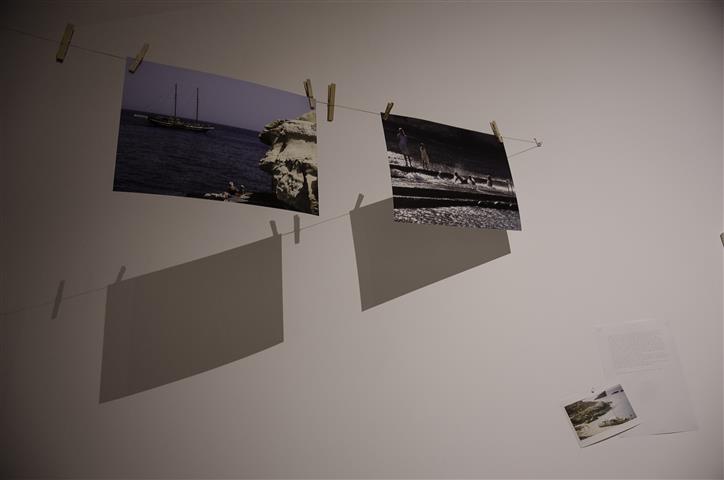 André Désiré Loutsono (Kinzenguélé)
Les gens à la mer
2018, Gozo
Photography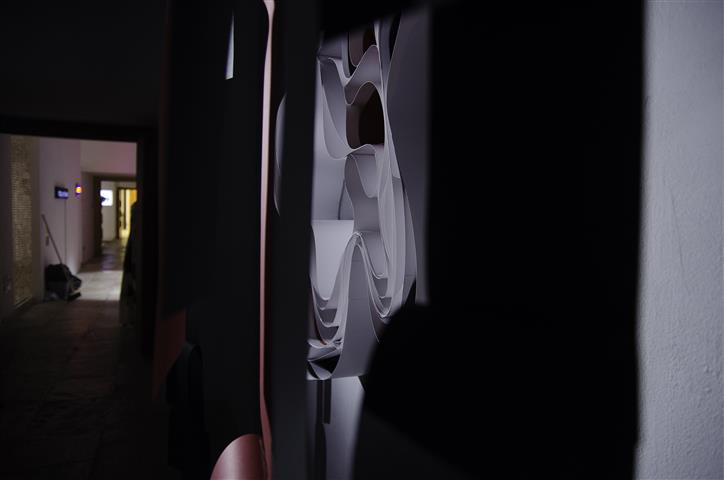 In search of the subject.
Glen Calleja (Kotba Calleja) Standard 2018, Malta Paper, thread, calligraphy. Words by Nadja Mifsud: Maltjia, 2015 (trans. by Maria Grech Ganado)
Artists
M. and Rubina Mohamed, Mirna Danijan, Emmanuel Guillaud, Mohamed Abakar, Emad Ahmad, Daniel Dedou, Déo Namujimbo, Glen Calleja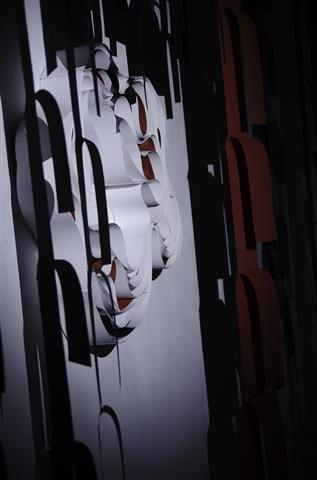 Glen Calleja (Kotba Calleja)
Standard
2018 Malta Paper, thread, calligraphy.
Words by Nadja Mifsud: Maltjia, 2015 (trans. by Maria Grech Ganado)
The work evokes normalcy, with a subtle compulsion to comply vis-à-vis individuality and re-assertion of oneself.
on the threshold
a girl
a foreigner, most probably
slim, a bit of a red-head
lovely white skin
she's annoyed by the heat
of his brown eyes
nailed
to the silver cross
resting drowsily
on her soft flesh
behind the thick glass
his brown eyes
prodding her green ones
he asks her

– Maltese? – (N.M.)

...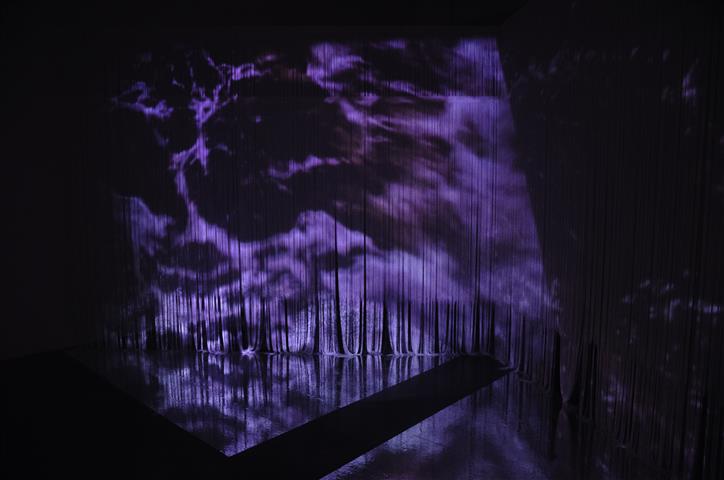 Emmanuel Guillaud, with Mohamed Abakar, Emad Ahmad, Daniel Dedou, Déo Namujimbo
Burning abysses
Version Spazju Kreattiv, Malta, 2018.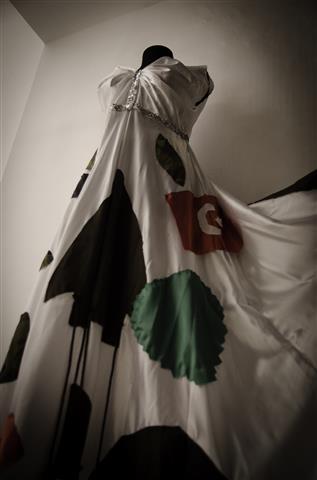 Mirna Danijan
Untitled
2018, Malta
Tailored dress. A dress telling a story.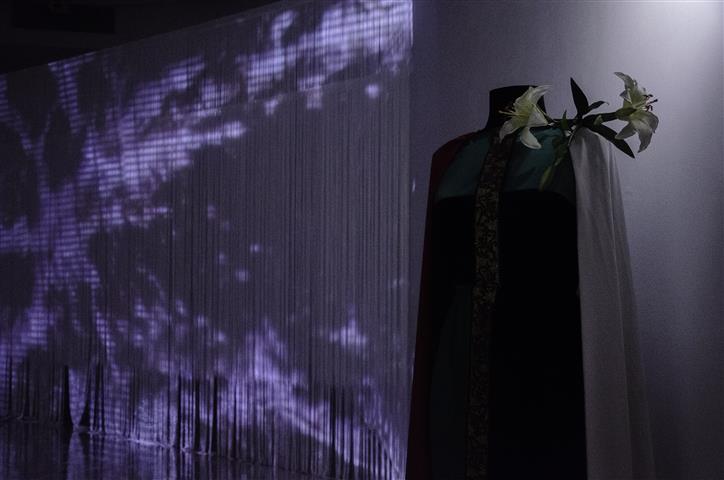 M. and Rubina Mohamed
Untitled
2018, Malta
Tailored dress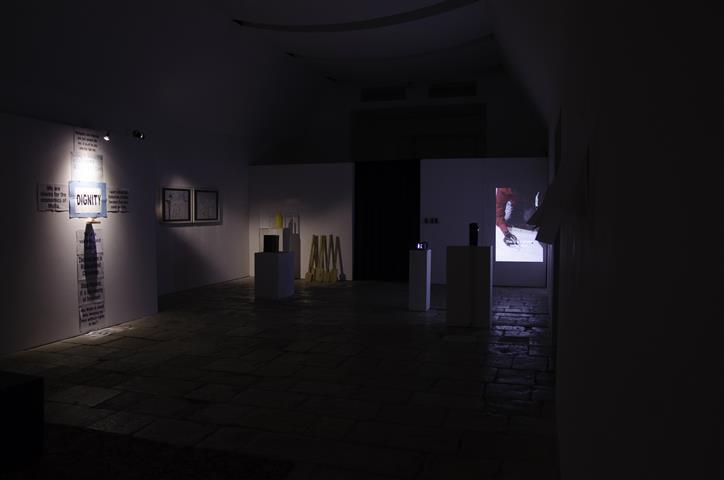 The subjects, their voice: a prayer, a protest, graffiti, in the public space.
Let's begin.
Artists: Malik Nejmi, Mario Badagliacca
Nothing about us without us (courtesy of African Media Association, Malta)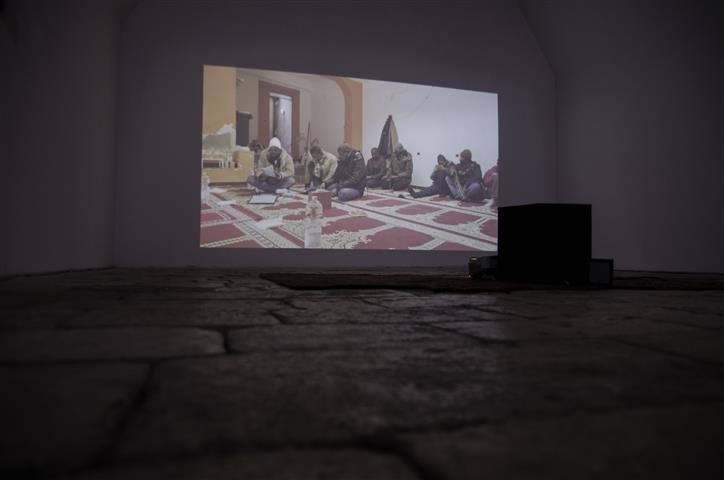 Malik Nejmi, with the help of the Senegalese community of Firenze
The dead are not dead
2015, Italy Video, 26:00
On 13th December 2011, among the crowd and the stalls of a market in Florence, two Senegalese, Samb Modou and Mor Diop, were shot down by a fascist sympathiser. The film shows images from the collective prayer of the Senegalese community, juxtaposed against those of a collective protest against racism which followed. Also featured in the video is a cousin of Samb Modou's, Idy Diene, who was gunned down on 17 June, 2018, by a man who claimed he chose his victim at random.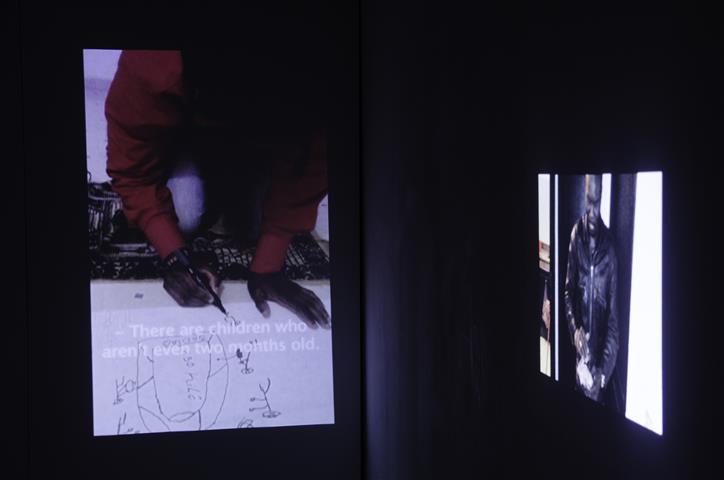 Malik Nejmi and Omar Ba
Lost objects of lost paradise
2015-2018, Morocco
Films, extracts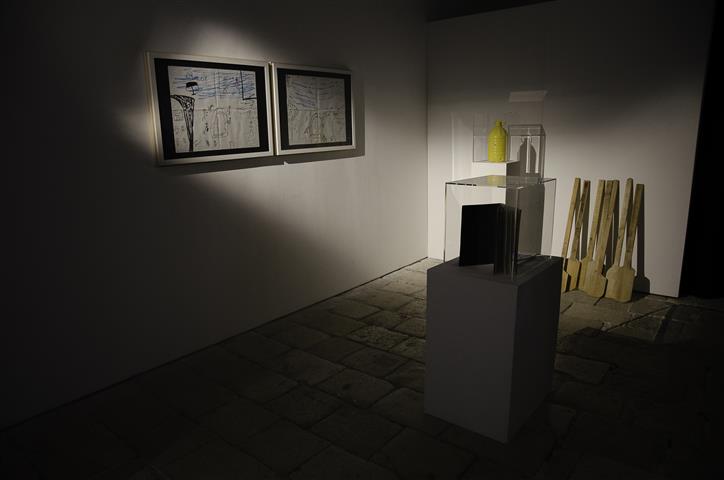 Malik Nejmi and Omar Ba
Lost objects of lost paradise
2015-2018, Morocco
Oars made of single wood, can, book, in transit drawings
Omar is a young Senegalese man planning to leave Morocco, where he is in transit. Malik Nejmi meets him in Tangier, where Omar fills him in on useful strategies to employ while attempting a self-managed crossing towards Europe.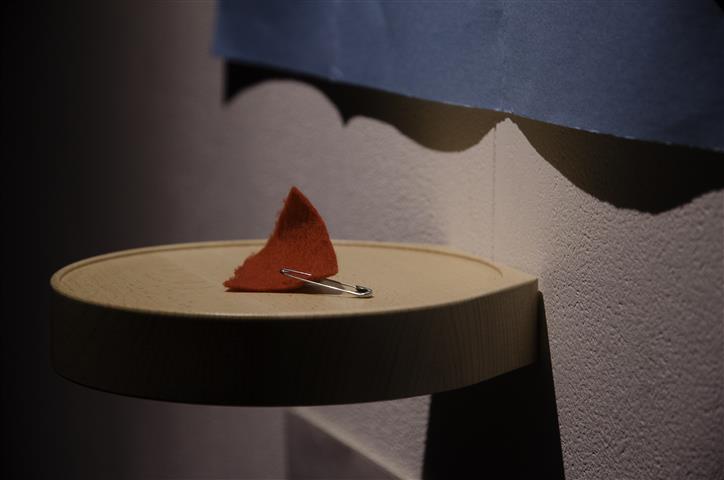 Nothing about us without us
2018, Malta
Banners and objects from Malta protests and marches for immigrant rights (courtesy of African Media Association)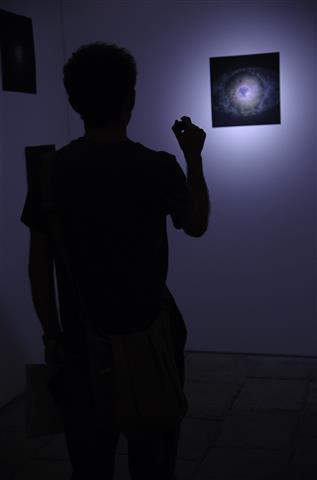 Mario Badagliacca
The game – Third Chapter - Signs
2017, Balkan route
Photography
Migrants refer to their perilous journey across the so-called Balkan Route as 'the game'. They attempt to cross the Balkan borders employing various tactics; either by walking across or hidden on trains and trucks. It is a journey that is sometimes undertaken fifteen to twenty times a year, in which the migrants take multiple risks and chances -- just like in a game.



Downloads